tmotm

Add tmotm as a friend

tmotm will be notified and will have to accept this friendship request, to view updates from tmotm and their ratings you must follow them.

Remove tmotm as a friend



Lists
Recent reviews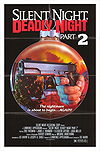 Posted : 6 years, 11 months ago on 25 December 2014 02:58 (A review of
Silent Night, Deadly Night 2
)
Neither comedy, not in Christmas. The first half hour of the movie is cut out from the first part. It's just a sequel for the money.

0 comments,
Reply to this entry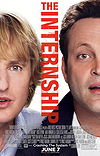 Posted : 8 years, 1 month ago on 23 October 2013 04:34 (A review of
The Internship
)
The longest GOOGLE commercial ever!














































































































0 comments,
Reply to this entry
Movies
TV
Games